Support
All support is handled through our discord (join here). However, we do have a backup support system via email incase discord isn't feasible for whatever. ([email protected])
When contacting support make sure you throughly describe what your question/problem is.
Checkout our FAQ page your questions might be answered after a quick read of that.
How to open up a support ticket on discord.
1) Join our discord here
2) Navigate to the #support text channel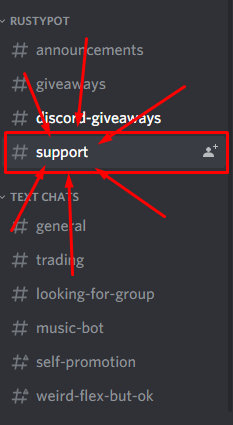 3) React to the post by clicking on the envelope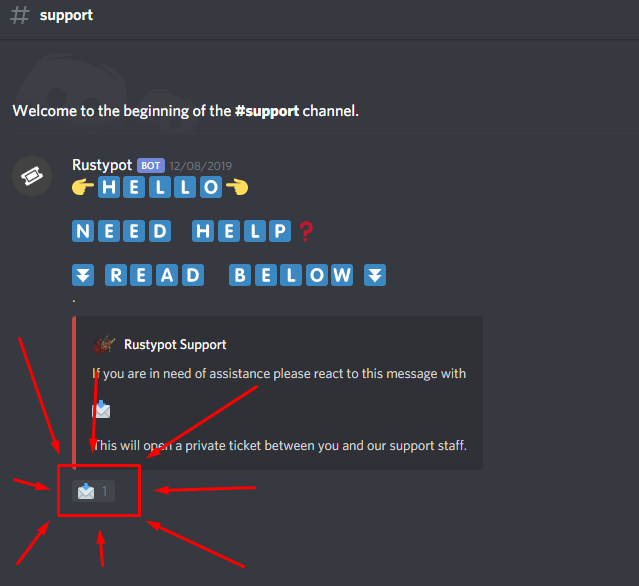 4) Navigate to your new private text channel and describe your issue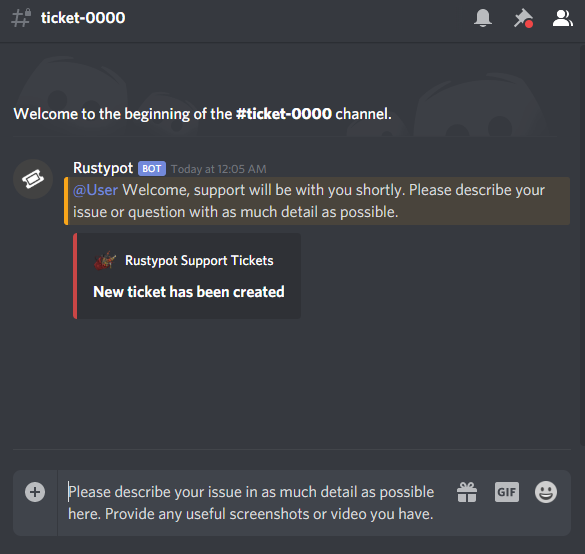 5) Wait patiently and a member from our support team will review your ticket
If you are looking to talk about a sponsorship please contact us over on twitter @RustyPot.